Dist covered by sound in air = dist covered by sound in steel.
Let the time taken for steel be x secs
Time taken for air = x+1.5 secs
Dist covered in air = 300 * (x+1.5)
Dist covered in steel = 4800 * x
Equating both we have 4500x= 450
X = 0.1
Thus dist of train = 0.1* 4800 = 480m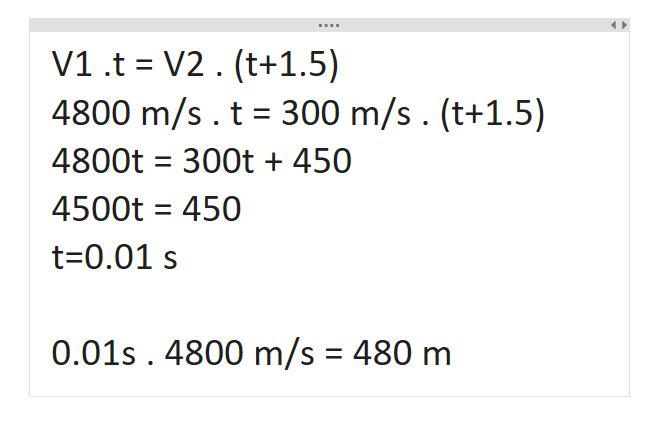 Hi, isn't the time t=0.1s?
You are absolutely right. Bad foot step by me. Danger sign when approaching the judgement day on Tuesday.