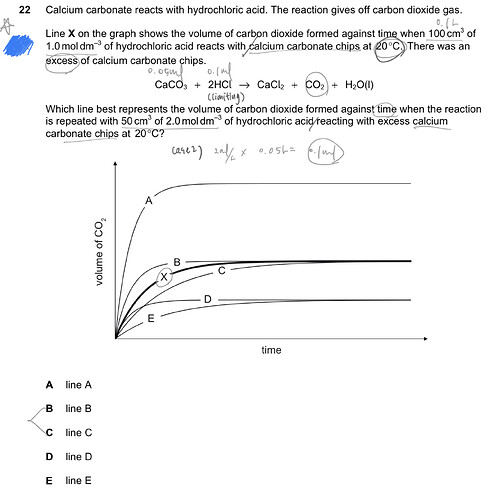 Hi, I'm having trouble solving this problem.
In the first part of the question (line X), HCl would be 0.1mol, and in the latter part HCL would also be 0.1mol.
Both cases have calcium carbonate chips and they are at the same temperature, and I believe pressure is unknown in this question.
The answer is B, could someone explain the reasoning?