It's a probability question. The probability of getting this certain combination of isotopes to add up to a total of 128 in the compound. I did the calculation for you down below. Let me know if you have any questions about that.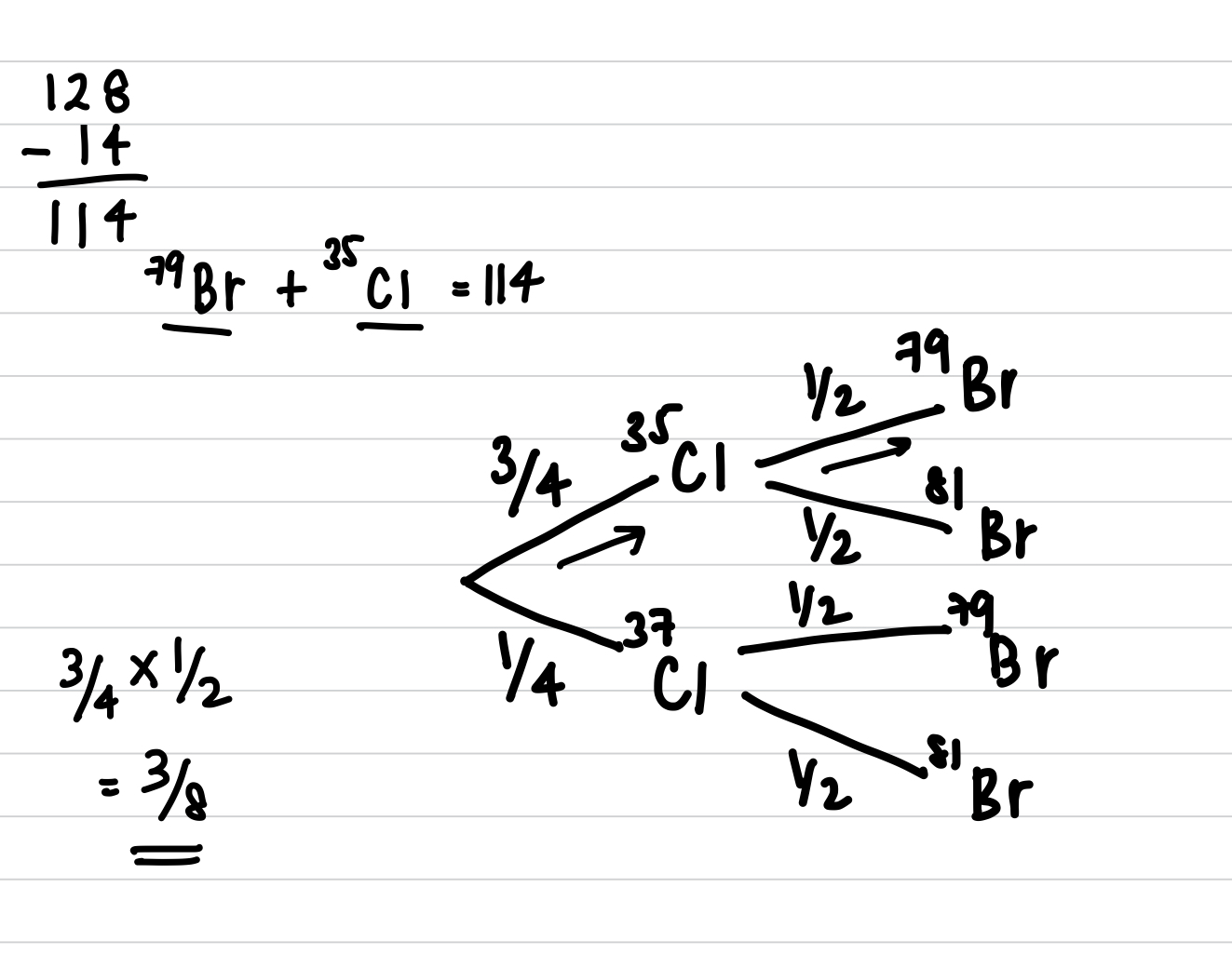 heyy thanks for the solution, may i ask where did you get the 3/4 and 1/2 that you multiplied?
its in the question: "Chlorine 35 is three times more common (=3/4) than chlorine 37 (=1/4)" and "Bromine 79 is present in equal numbers as bromine 81 (both= 1/2)"
The fractions tell you what proportion of the element has a certain mass number.
thanks!! that explains a lot