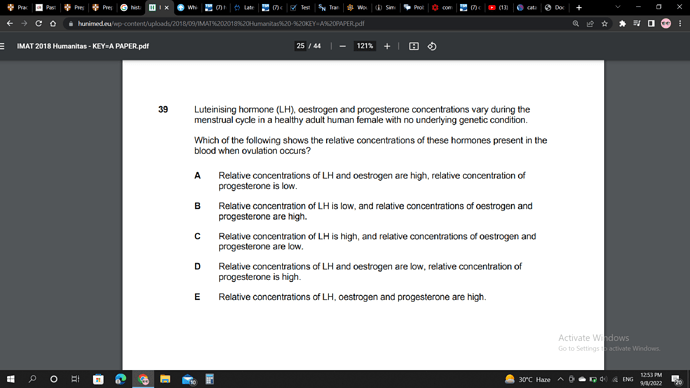 what is meant here by relative concentration? is it relative to their concentration before independently or is it relative to each other, which in this case the answer could be C or A since LH reaches its highest during ovulation and estrogen doesnt increase but still is more than progesterone which does increase during ovulation?
the answer key says A?
any help would be appreciated.