The diagram below shows the layout of a game playing board with the square board numbered as indicated. The numbers on the board start with 1 on the bottom left and finish with 25 at the top right.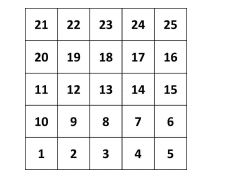 A larger, square playing board is numbered in a similar way and divided into pieces which fit together to make the whole board. One piece of this larger board is shown below: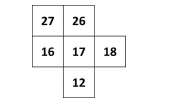 How many squares are there on this larger board?
A. 49
B. 81
C. 25
D. 121
E. 64