The table below shows how to choose an appropriate glue for different materials you may want to bond together. For example, to bond cork and rubber you can use either rubber contact glue or epoxy glue.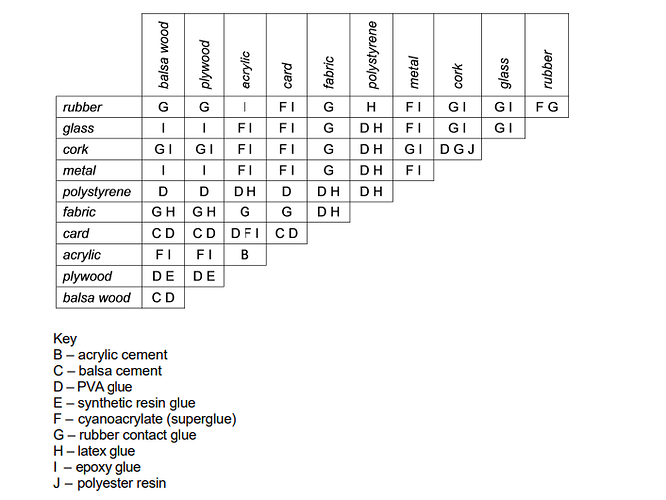 Which one of the following statements is supported by the information in the table?
A. Acrylic can be bonded to polystyrene using cyanoacrylate.
B. Synthetic resin glue can only be used to glue wood materials together.
C. Balsa cement can only be used to glue balsa wood to another material.
D. The only materials that are suitable for bonding together with three different types of glue are cork with cork.
E. Polystyrene and card can only be bonded with rubber contact glue.