Polydactyly is a condition caused by a gene mutation. Animals affected by polydactyly have extra digits on one or more limbs.
Five inheritance patterns of polydactyly in a species are shown in the diagrams.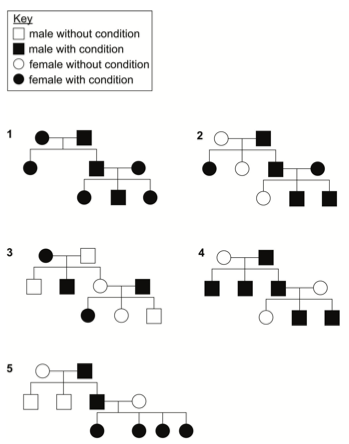 Which inheritance pattern can ONLY occur when polydactyly is caused by an autosomal dominant allele and O when it is caused by an autosomal recessive allele?
[Assume normal cell divisions in all individuals.]
A 2
B 1
C 3
D 4
E 5