A sample of L reacted with an excess of hot, concentrated, acidified potassium manganate(VII). Compound M is produced.
What could be the structure of compound L?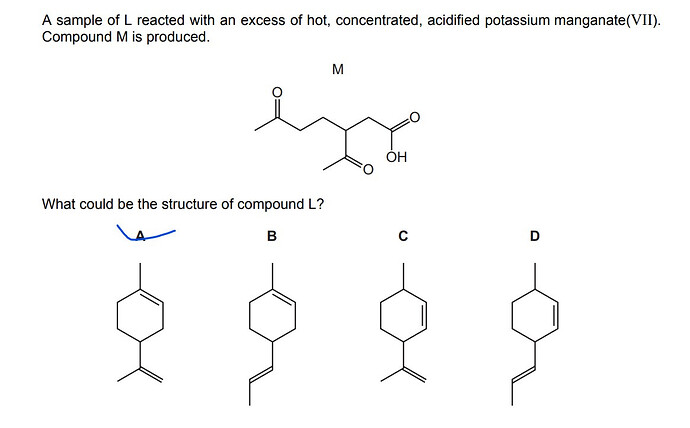 → According to the answer key, the answer is A, i had picked B. I looked up the oxidation of alkenes with hot concentrated acidified KMnO4 solution but couldn't really use the information from Chem libre text beyond the double bond between C atoms turning into ketone bonds.
I looked at my organic chem notes and acidified KMnO4 at room temperature oxidizes alkenes to diols while KMnO4 is also capable of changing alcohol to carboxylic acid, alkane to carboxylic acid and alkene to aldehyde/ketone.
I would like to know why the answer ISN'T B and what happened to change molecule L to M.