The table below shows the results of a survey into salt intake as estimated by measuring urinary sodium levels. The results are expressed cumulatively. The recommended maximum daily intake of salt is 6 grams.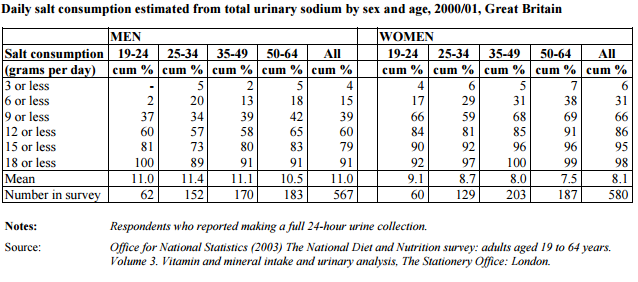 Calculate (by interpolation) the median salt intake for women in the survey (the median is the amount taken by 50% or less of those in the survey). Express your result to the nearest 0.1g.
A
7.1
B
7.2
C
7.3
D
7.10
E
7.6
can someone explain how to do this ?


answer is E